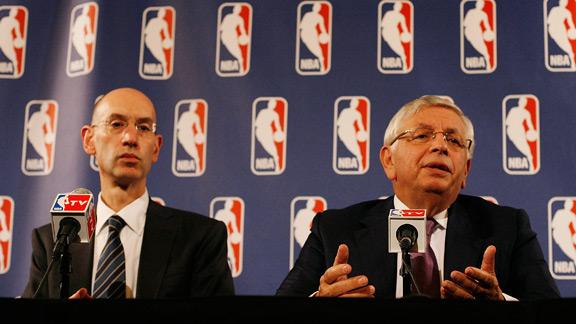 NBA Plans to Postpone Two More Weeks of Regular Season - This would be David Stern's third time has postponed games as the NBA Lockout of the players continues. The preseason has been cancelled previously and the first two weeks of NBA regular season, which was already set to kick-off on November 1, 2011.
According to the Daily News' source, this latest cancellation would total at least 102 games and run through Nov. 28. The source told the Daily News that the NBA will announce the latest cancellation of games on Tuesday.
Sources with knowledge of the situation told ESPN The Magazine's Chris Broussard Tuesday that the NBA's representative for the owners and players talked Monday. No further meetings between the sides are scheduled, the sources said. At present, the league's annual slate of Christmas Day games remain a possibility. But time is drawing short.
After three days and 30 hours of meetings with a federal mediator last week, negotiations had fell apart when union officials said they were told they must commit to a 50-50 split of profits before owners would agree to discuss the salary cap system.